The mountainous region of Nagorno-Karabakh is once again the scene of armed conflict between Armenia and Azerbaijan. Hundreds of people have already lost their lives and observers worry that escalating violence might lead to forced displacement and ethnic cleansing.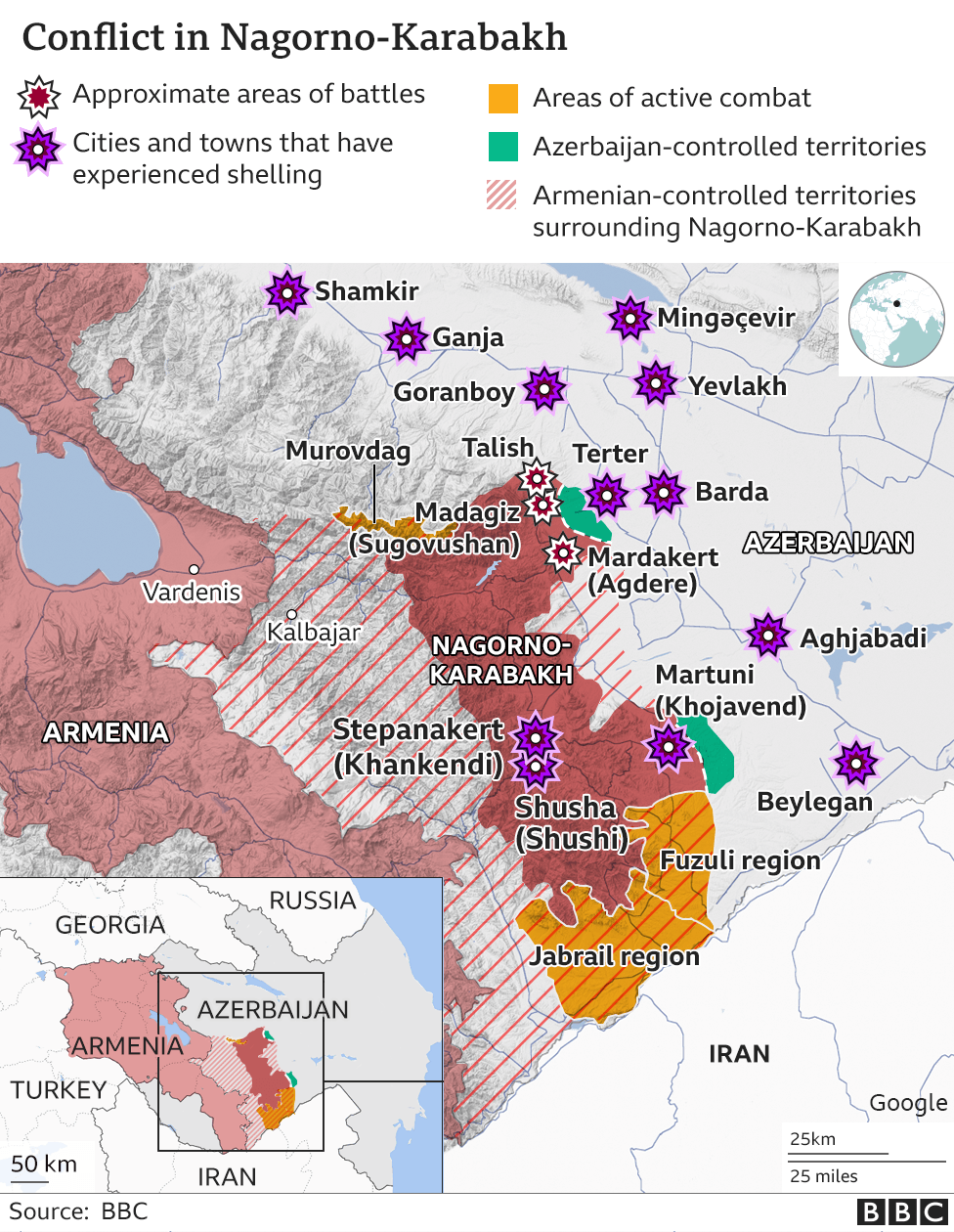 I'm joined today by Kevork Oskanian, Honorary Research Fellow at the Department of Political Science and International Studies at the University Birmingham. Kevork studies the complicated power dynamics in the Caucasus in the wake of crumbling Russian and Ottoman empires. He helps us understand the origins of the conflict over Nagorno-Karabach and why Armenia and Azerbaijan have gone to war once more.
You can follow Kevork on Twitter: @DrKevorkO.
Find us on iTunes | Spotify | Stitcher | Soundcloud | RSS
Music: 'Pollution' by Dexter Britain (CC BY-NC-SA 3.0)